Due to Covid-19 we have had to adapt to the guidelines from Government advice. We have limited staff and opening hours of 10-4pm Mon-Fri until further notice. Unfortunately you are not permitted to visit, even for collections. However, we are still able to send products for a next day service, but in some areas this maybe 48 hours courier dependent. We cannot offer timed or Saturday deliveries at this time. So please ensure that someone is able to receive the requested delivery, because we will not be able to contact the courier in the normal time frame.
The couriers will deliver your goods using the guide lines from government advice of strict social distancing.
With regards to custom work, while we are happy to discuss this, we are unable to manufacture new enquiries at this time. But are able to fulfil the emergency services and other clients that are considered a necessity.
Cases UK will endeavour to keep you up to date as the situation changes. Please use our contact page for any questions, this is being monitored so we can respond as quickly as possible.
| | | | | | | |
| --- | --- | --- | --- | --- | --- | --- |
| Tough, watertight, airtight - their 30 year reputation speaks for itself. | | With innovative features from Peli including Press & Pull latches. | | Lightweight durable cases that don't compromise on strength. | | Don't get caught out - be sure to choose the right sized case! |
| | |
| --- | --- |
| | Superior protection and presentation with foam tailored precisely to your equipment. |
| | |
| --- | --- |
| | A valuable place to convey information and promote your brand. |
Tuesday, 30 June 2020 | Cases UK
How strong and durable is strong and durable enough for us on planet Earth? How have Peli achieved their product properties, and how much can they really withstand?
Friday, 29 May 2020 | Cases UK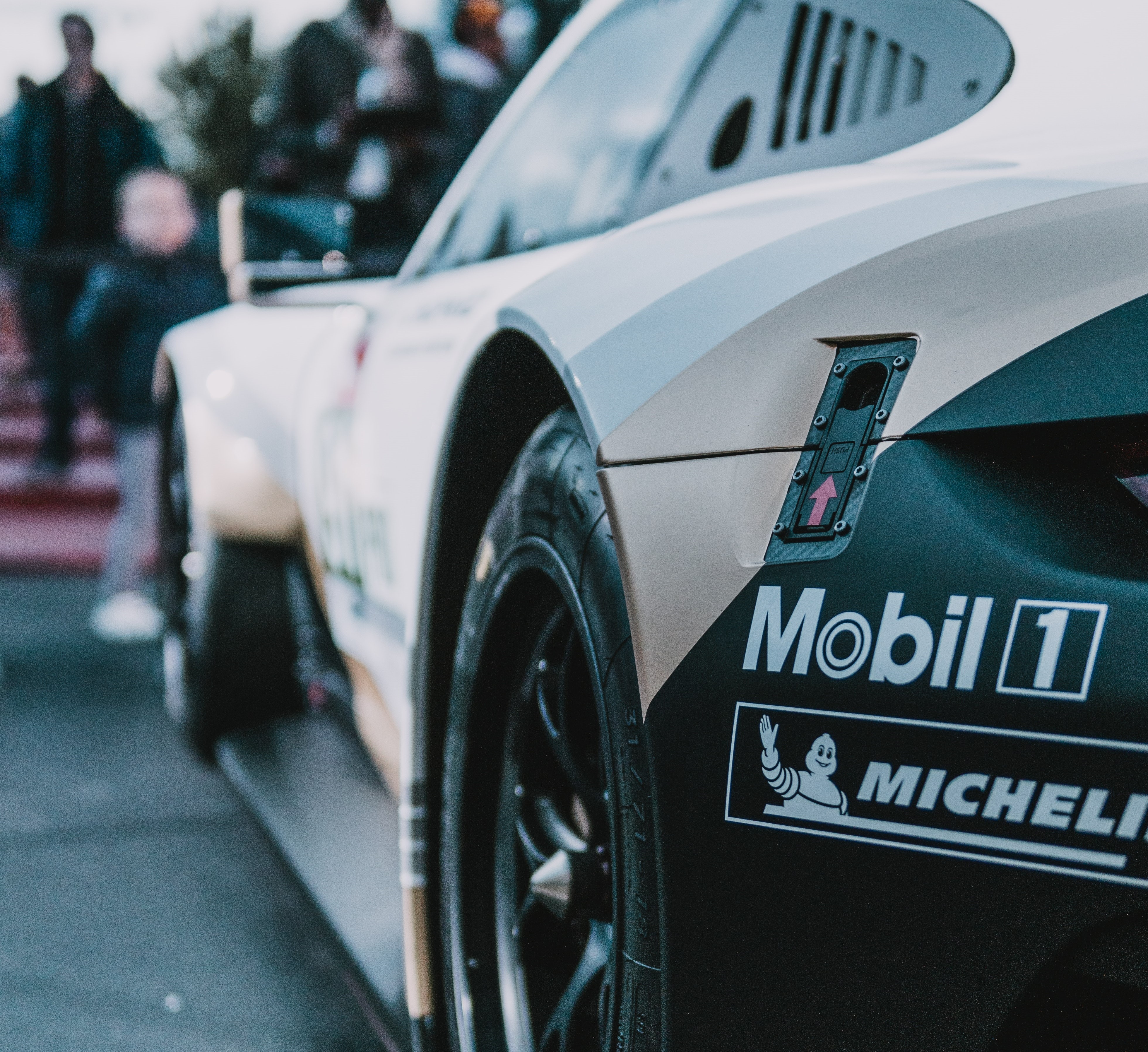 At Cases UK, along with our sister company SAM Cases, we deal with some of the world's leading sporting organisations. Whether that is a governing body or a sports industry leader in the form of a team or equipment manufacturer, Cases UK have been on hand to supply market leading products and services to the world of sport.
Tuesday, 28 April 2020 | Cases UK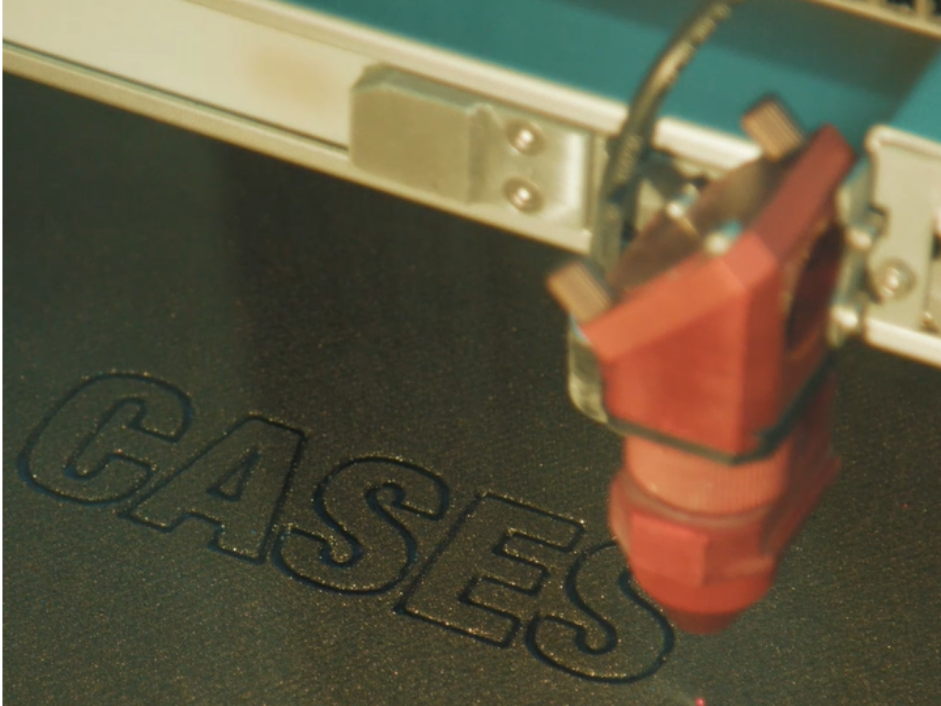 At Cases UK, we have put strict measures in place to ensure our customers continue to receive orders safely and quickly, whilst making sure we adhere to current government guidelines relating to the Coronavirus pandemic.
Thursday, 2 April 2020 | Cases UK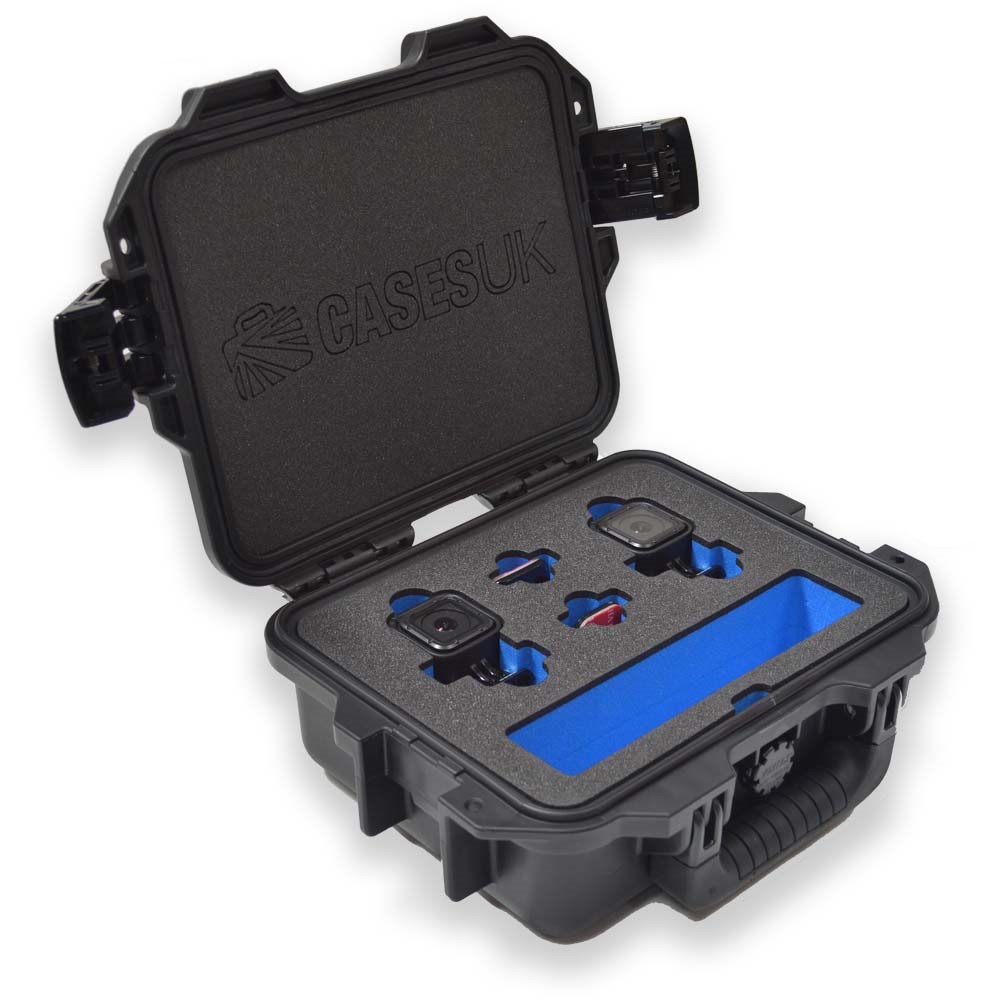 Here at Cases UK, we've always understood the importance of community, teamwork and communication in order to provide the best, industry leading products for our customers. From a bulk order off the shelf, to a bespoke custom order of foam inserts, having a solid relationship with our customers is vital.
Tuesday, 3 September 2019 | Cases UK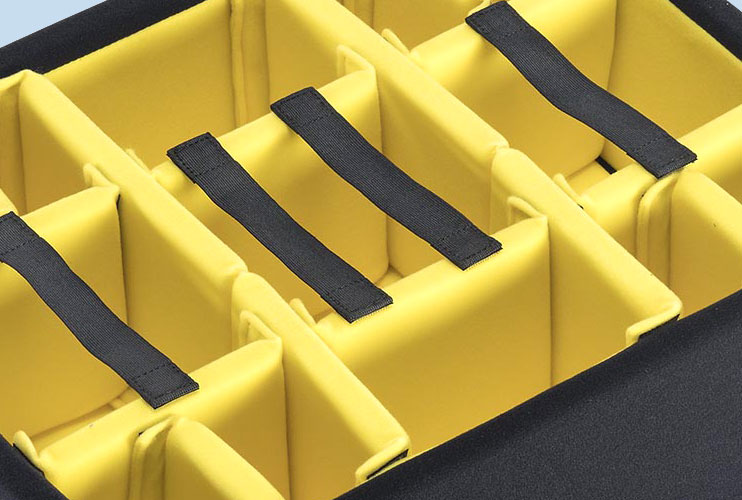 Introducing the new and upgraded Peli padded divider sets. With felt exterior, Velcro brand compatible nylex interior, elastic hold down straps...
Friday, 23 August 2019 | Cases UK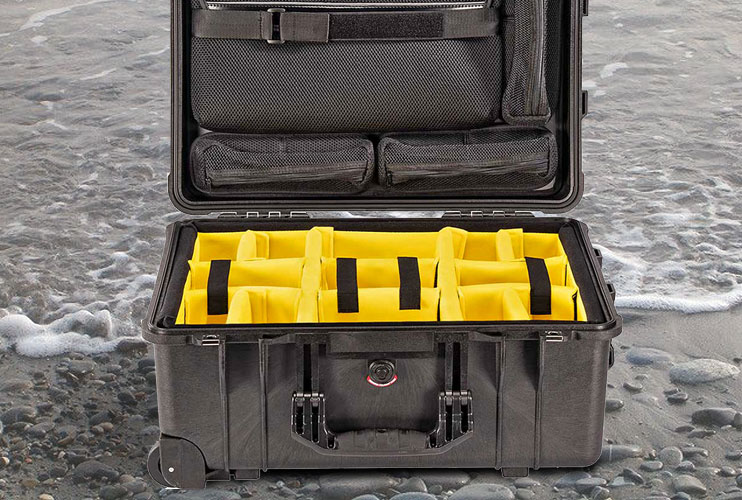 The Peli 1560 and 1560SC cases with dividers now come with the new and upgraded Hi-Visibility yellow dividers with elastic hold-down straps...
Tuesday, 20 August 2019 | Cases UK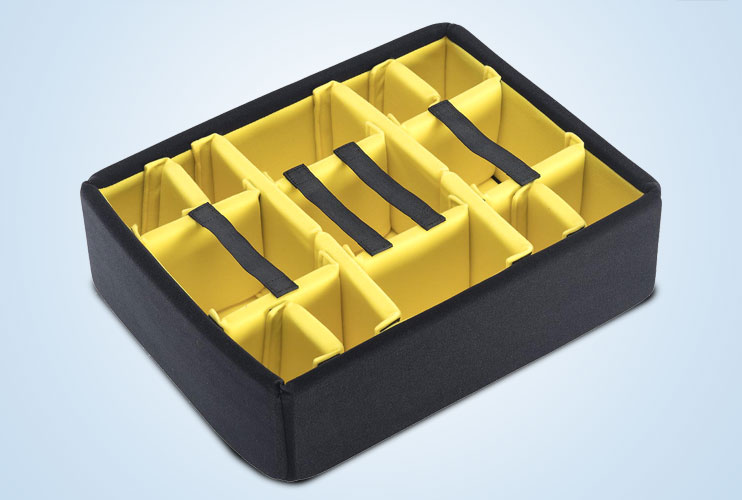 A new padded divider set for the Peli 1550 case is now in stock and ready to order. Featuring the new full Hi-Visibility yellow interior and hold-down straps...
Buy Peli online with CasesUK
Cases UK is Britain's leading supplier of Peli Cases, supported with a complete stock of accessories including, spare Foam Sets, Padded Divider systems, and the recently designed TrekPak insert. All quality assured products with the unrivalled Peli Guarantee.

Our case range includes the Peli Protector, Peli Storm, and Peli Air cases. We also stock the Peli-Hardigg 19-inch rack mount cases. However, we have a wealth of knowledge of the entire product range, so please contact us for any help and advice, regardless of how insignificant you think it may be.

Looking for a case that will support the most testing or extreme conditions? Peli UK products are virtually unbreakable, attractively rugged, and provide truly unrivalled levels of protection. A Peli case could well be the best fit for you; it is an investment into the future, so if you are requiring a transport, storage, product support system, or just a tool case, Cases UK can offer all sorts of bespoke options. Looking for something but cannot quite put your finger on it? Have an idea? Run it past us for advice so you can get on with your project.

Key features incorporated into Peli Cases includes super-strong double-throw latches and automatic purge valves for pressure equalisation. Integrated neoprene O-rings ensure a secure waterproof and dustproof seal, whilst the Polypropylene copolymer construction provides a crushproof storage and transport solution that is chemical-resistant and corrosion-proof. Other features across the Peli range include stainless-steel padlock protectors to prevent any valuable contents from going missing, ergonomic over-moulded handles ensure comfortable movability, whilst telescopic, retractable extension handles enhance the manoeuvrability of some cases where required. Some cases are supplied with ultra-hard, super-strong and abrasion-resistant wheels to aid with moving cases around a warehouse for example. These wheels can also be installed to many other models in the Peli Cases UK range.

The Peli UK catalogue has a versatile set of standards, protection ratings and approvals to boast of. You can rest assured that with Cases UK and Peli Cases, your valuables are being stored and transported by the best equipment on the market.

The comprehensive selection of Peli UK cases has been utilised by many industry professionals all over the world. Emergency services including fire departments, healthcare providers, and law enforcement operations have all taken advantage of Peli Case's unrivalled protective characteristics that provide reliability. The arts, entertainment, and production industries have made ProtectorTM (sometimes known as the Peli Classic) and StormTM cases the transportation solution of choice, wherever they may be travelling next! Educational institutions such as schools, colleges, and universities have made sure their equipment is highly secure within public environments by using Peli cases across various departments. These are examples of just a small handful of sectors that take advantage of what Peli Cases UK can offer.

Cases UK, as well as its sister company SAM Cases, are industry leaders with 30 years of design, customisation, and tailoring of bespoke storage and transportation solutions. If you require a set of custom foam inserts, promotional graphics, or a fully customised and manufactured solution get in touch!

Our complete product catalogue can be price matched if you have seen the same product elsewhere. We offer free next day delivery with the majority of our Peli UK stock. At Cases UK, we understand that your storage and transportation requirements don't stop at the product itself, if you have any questions, feel free to drop us a message.